Virus + Malware Removal
Is your Desktop Computer very slow to respond? Unable to launch programs and have annoying pop-ups from fake antivirus? Then bring your PC to us for a full clean that includes:
Removal of all Viruses, Spyware, Trojans & Malware.
Repair Damaged Windows System Files.
An Garda Síochána Ukash Ransom-Ware Removed.
Free Anti-Virus Software Also Included.
full Desktop service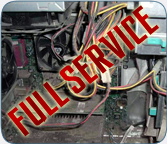 Get your PC repaired and running like new again. Our "Love Your Desktop Service" will remove all virus and malware infections and increase overall system performance.
Our full service includes:
Windows Registry Problems & Blue Screen Errors.
Windows Error Messages & Freezing.
No More Overheating - All Dust Removed.
Virus and Malware Removal Included.
Hard Drive Replacement & Upgrades
Has your hard drive a clicking sound or has it already failed? We can install a new 3.5" hard drive and reinstall your operating system, repair includes:
Hardware Drivers & Microsoft Updates.
All Essential Software Included.
Free Anti-Virus Software.
Upgrades to larger HDD or SSD also available.
data recovery + backup
Has your internal or external hard drive failed and is now no longer accessible?
We can recover and backup all your important data and files:
Music & iTunes database.
Pictures & Family Photographs.
Important Office Documents.
Microsoft Outlook Email Folder.

Hardware Upgrade & Replacement
We can upgrade or add additional components to your aging PC to increase overall performance. For more information regarding on what upgrades your PC can have please contact us by our request form or by telephone.
Additional RAM.
New graphics card for improving screen resolution.
PCI Wireless cards - No more network cables.
Additional slaved Hard Drive for more data storage.

Some Testimonials
Austin Douglas
"We do business with East Coast and pass on computer repair issues when a customer of ours is looking for work done on their computer. We have no problem recommending East Coast and have always heard nothing but positive feedback"
Pat Campion
"For 2 years East Coast have been fulfilling the office IT requirements and computer repairs for AbsorboPak in Howth. Always a great service and a pleasure to do business with"
Martin McLoughlin
"We have had our office computers and laptops repaired with East Coast and would highly recommend them, a very prompt service and all our computers are virus free and running great"