Remote Computer Repair Online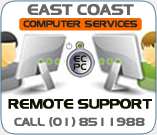 When you need computer help online and can't figure out the technical problem on your own, give us a call and we will fix your Windows PC problem remotely.

Sometimes it is not necessary to send a computer technician to your home or business. Some computer problems can be diagnosed over the phone then fixed via remote computer repair. If we can't repair your PC problem, we don't charge you anything. Our remote support computer repair service can help you with computer repairs ranging from:
Remote Support, what we can do..
Fake Anti-Virus Trojan Removal.
Trojan and Virus Removal Services.
Anti-Virus Program Installation.
Finding the causes of crashes, lock ups.
General Email Problems or Setup.
Sluggish Boot Up Times.
Securing your Wireless Network.
Windows Errors and Blue Screens.
Support Charges
Even if we work on your PC for several hours we can not, and will not charge you more than 3 hours max so you don't have to watch the clock while we are working. Virus removal is one of our many specialties and our fee makes sure that you don't have any surprise costs at the end of your support session. Support repair prices (exc VAT) are as follows; from 1 - 2 hours is €25. From 2 - 3 hours is €50 and from 3 hours support and upwards is €75.
TECHNICIAN CALL OUT SERVICE available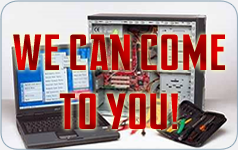 We know there are other Dublin computer repair service providers, but just not better.

We offer more than a computer repairs you can count on from our Shop in Raheny, we also offer onsite computer support. Whether your in Howth, Blanchardstown or Skerries or anywhere else in Dublin, we can get a Technician to your home or office usually within 4hrs. Each repair is handled by a fully qualified computer Technician with over 10 years experience that allows us to offer our customers a total satisfaction guarantee service. To make a booking call our office on (01) 8511988 or after hours call Kevin on 086 0640801. We provide our on-site call out service from 9AM until 8PM, 7 days a week.
Domestic & Commercial Call Out Service.

Why waste your valuable time taking your computer to our Workshop to get serviced. East Coast Computer Services will come TO YOU!
If the repair cannot be carried out onsite, we will take your computer back to our Workshop in Raheny and return it in perfect working condition within the 24 to 48 hours. Desktop, laptop and notebook computer repairs are our specialty.


We can do the following onsite.

Computer Tune Ups
Virus detection and removal.
Software problems.
Repair corrupt Windows system.
Windows Password Recovery.
Broadband router troubleshooting.
Securing your Wireless Network.
Home or Small Business Network.
Hardware and screen replacement.
Remote Support Access Customers
How to install remote support software
1 Customer first contacts East Coast Support on (01) 8511988 to receive a unique ticket code from our Support Technician..
2 Technician creates an encrypted session ticket on our server and gives the code to the customer by phone or email.


3 Customer then enters the correct code and clicks the "Join" button and downloads the support software from our server.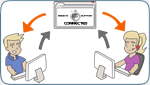 4 Once installed a tunnel connection is then established between the Technician and the Customer's computer.
5 The Technician can see the guest machine and control the keyboard and mouse. The Technician also has access to various tools such as reboot, file transfer, and our online file storage.

6 Customer's problem is resolved, the computer is fixed and the client software is automatically removed, everything is good once again!
download Client Remote Access
Windows
System Requirements
Windows 2000 - Windows 10
Windows Server 2003 - 2012
32 and 64 bit operating systems

Macintosh
System Requirements
Mac OS Versions
Leopard - Mavericks
Some Testimonials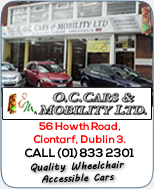 Tanya Bruen
"East Coast was recommended to us by a client and we now use them for all out IT needs. They maintain all our computers and our stock database both onsite and remotely and are fast and reliable when we are in need of assistance"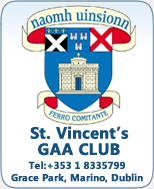 Michelle Cantwell
"East Coast came to our rescue when our POS Bar tills went down. They have desigined and installed our new network, CCTV cameras and maintain our Windows server and network computers both onsite and remotely"
Emma Dandy
"When relocating to our new business premises East Coast setup all of our computers, printers, our network and cloud storage. They have helped us out in every way possible and offer a great response time when we need them"