What is the process?
1 Customer calls into the Agents Premises

The Customer's contact details, computers make and model and a discription of the fault is submitted to us. Each computer is then stored safely by the agent for collection.
2 Collection is then arranged with our van driver or by courier.

Once we receive notiication by email a pick up is arranged for the following morning from the agent's premises with our driver. We operate this service six days a week from Monday to Saturday from all locations.
3 Delivered to our Workshop in Raheny.

Once received we photograph and also make note of the physical condition of all devices. Every device is then labeled with it's own unique work order number. Once we have assessed and idientified the fault we contact the owner with a quote for the repair.
4 Repair is Completed.

We contact the customer to notify them that the device is now repaired and back in a good working condition and has been fully tested. The device is dropped back to the Agent's premises for collection. The customer makes payment for the repair carried out when picking up their device at the Agents.
Want to join our team?
What you need to know...

Building good relationships with us and our customers is the key to our success and yours. By offering a reliable, quality and affordable service shop owners can develop a lasting relationships with new customers. The importance of this is that most customers will need their computers serviced again in the future- software updates, lost data, new technology, virus protection - and if happy they will be more likely to use the same outlet time and time again. Being happy with the service they receive also means that customers would have no hesitation in recommending East Coast Computer Services as a franchise to others shop owners they may know of that would also be interested in working alongside us.
High Market Demand.

The computer and information technology (IT) industries have been in great demand in the last decade, becoming an important fixture in people's homes and businesses. With children wanting to learn computing from an early age, homes needing computer repair support and businesses requiring Internet and IT support services, our computer repair service business is constantly in demand across Dublin.
Good Rates Of Commission

With both individual and business clientele, our service when set-up with you has the potential to be very lucrative. Since laptop, PC and mobile devices are in high demand, clients are willing to pay a premium to receive the services, which can be positive for computer business franchisees. We also highly recommend that you also sell computer accessories like mice, web-cams and printers and ink to make an even better profit margin.
Our Agent Locations
PRICE CUTTER

45 Thomas Hand Street,
Skerries, Co. Dublin.
Opening Times:
Mon - Fri: 08:00 - 23:00
Sat - Sun: 09:00 - 23:00.
The Benefits
We can have you up and running in no time with our proven straight forward process that works. We cover the costs of all advertisement posters and signs so you have nothing to worry about.
Additional income.
Easy step by step process.
No setup costs involved.
Increased footfall.
So still interested in joining us?

We take care of everything but you will also need to have the basic requirements to be able to log work orders. Bookings are made through our website with the agents own page that we setup. You will need the following at a minimum;

Internet Access.
A Computer or Mobile Device.
An email Account to receive correspondence from us.
A printer for customers repair tickets.

Some Testimonials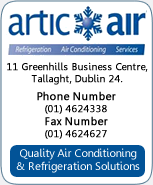 Colin O'Connor
"I have been using East Coast for over 4 years for my servers maintenance and workstation repairs and always get an excellent IT service from them for my company"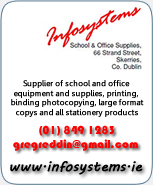 Greg Reddin
"We have been referring customer enquiries regarding computer and laptop repairs to East Coast since Feb 2011. During this time customers we have referred appear to receive a competent and timely service"
Heather Carter
"We have been using East Coast Computer Services since 2010 for all our computer repairs, networking and backup requirments for Rush Nursing Home"