Why Choose Us? It's Simple...We are Apple Specialists!
Your iPhone or iPod while easy to use are very technologically advanced devices. Their repair is not something you want to trust to an amateur who is not specially trained to fix them. We also back up our work with a 60 day warranty.
While some companies profess to be a jack of all trades in the repair business our view is that there are just too many devices out there to be competent in repairing them all with our high standards. When repair companies have to stock larger diverse inventory to handle all the competing brands it also drives up the prices you have to pay for simple repairs. At East Coast Computer Services we specialize in Apple devices and this allows us to keep up to date on all the Technology involved in repairing them as well as keeping a healthy supply of the parts required. Our in depth knowledge of these devices ensures that if your phone is repairable we can fix it. Our Apple device specialisation gives you access to fast trustworthy iPhone, iPad, and iPod repair services to keep your device working as it should for as long as you own it.

Find out for yourself why we are one of the top choices to repair all your iDevices!
Genuine Apple Replacement Parts used on all repairs.
Certified Apple Macintosh Technician.
iPhone 6/6 Plus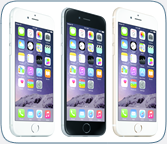 Dropped your iPhone? Is your front glass shattered, cracked, or no longer responding to touch? Is your LCD damaged? Don't worry, we can fix it for you!
We offer you clear and honest advice and will quote in advance of the repair.
LCD screen broken, damaged, dim or white?
A collection & delivery service to have your device repaired or diagnosed.
Liquid Damage Diagnostics. Standard charge applies for this service on all devices.

iPhone 5/5c/5s
Is the battery on your iPhone 5 dying faster than it should, not charging properly, or showing no signs of life? Let us replace the battery fast!
Wi-Fi and signal dropping problems.
iPhone won't power on.
Not charging or USB Connection issues.
Genuine Apple Replacement Parts used on all repairs.
iPhone 4/4S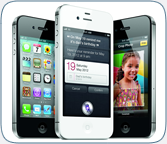 Unlike many Apple products repair companies we do not use cheap imitation parts. We source all our replacement parts from genuine Apple Supply Chain manufacturers only.
We only use our own qualified in-house Apple Certified technicians.
90 day guarantee with all repairs and replacement parts.
Corrupt files and hardware conflicts.
Overheating and excessive battery drain after update to iOS 8

iPod Touch
Is your iPod touch not responding or not operating as expected? We can resolve these most common issues and return your iPod to working condition.
Unresponsive touch screen.
Home button stop functioning.
Date & time bug issue.
Firmware and software issues & problems repaired.
iPod Range
Currently we repair Apple iPod touch 2/3/4 & 5th Gen, iPod Nano 4/5/6 & 7th Gen, iPod Classic 160Gb. If you need a repair on your iPod please call or send a Quote Request. We work on the basis of a "No Fix No Fee" policy and offer a nationwide service.
iPod White Screen of Death.
Headphone jack replacement.
Battery replacement.
All guaranteed Apple parts.


We highly recommend that you always sync your iPhone/iPod with iTunes or iCloud before bringing it for repair, as data may be lost during a repair if the device has to be restored to factory defaults as a result of a software or firmware problem.
Genuine Replacement Parts
iPhone 4/4S
Our Price
Glass Digitizer & LCD
€49.99
Back Cover Replacement
€35.99
Home Button Replacement
€37.99
Headphone Jack
€39.99
Battery Replacement
€37.99
Power Button Replacement
€44.99
Charging Port Replacement
€37.99
| iPhone 5/5C/5S | Our Price |
| --- | --- |
| Glass Digitizer & LCD | €79.99 |
| Headphone Jack | €39.99 |
| Battery Replacement | €49.99 |
| Power Button Replacement | €44.99 |
| Charging Port Replacement | €49.99 |
| iPhone 6 and 6+ | Our Price |
| --- | --- |
| 6 Glass Digitizer & LCD | €99.00 |
| 6+ Glass Digitizer & LCD | €109.00 |
| Headphone Jack | €79.99 |
| Battery Replacement | Call For Price |
| Power Button Replacement | €79.99 |
| Charging Port Replacement | €79.99 |
| iPhone 7 | Our Price |
| --- | --- |
| Glass Digitizer & LCD | Call for Prices |
| iPhone 4/4S, 5/5C/5S/ 6/6+/ 7 | Our Price |
| --- | --- |
| iPhone Liquid Damaged Diagnostics | €35.00 |
Request a Quote
Some Testimonials
Rory O'Broin
"We have been using EC-PC for all our IT needs since March 2010, in that period they have provided solutions to every problems we had, set-up up our LAN, network printers and IT systems. Highly recommended and great to work with"
Damian Christie
"East Coast maintain our office computers and are very experienced. They have always provided a very timely and reasonable service and I have always recommended them to family and friends in need of computer repairs."
Helen Jones
"East Coast take care of all our IT requirements. They offer clients a great service both onsite and remotely and respond to any problems that may arrise. I would highly recommended them to anyone in need of assistance"