Platinum - full LAPTOP SERVICE and RAM Upgrade
To keep new laptops retail prices at their minimum computer manufacturers sell them with empty RAM slots. RAM is the temporary storage for data and when upgraded will load programs like Microsoft Word or Chrome into RAM at a faster rate. Your CPU will run a lot faster with additonal RAM as it doesn't have to use the hard drive to manage data.
Load Software Faster - Notice a significant performance gain.
Smoother Multitasking - Open multiple programmes and switch between them effortlessly.
RUN YOUR LAPTOP TO MAXIMUM MEMORY AND SPEED!
GOLD - full LAPTOP service
Get your laptop repaired and running like new again. Our Gold Service will remove all virus and malware infections, increase overall system performance and also includes cooling fan & assembly cleaning and new thermal paste.
Windows Registry Problems & Blue Screen Errors.
Windows Error Messages & Freezing.
No More Overheating - Cooling Fan Cleaned.
Virus and Malware Removal Included.
SILVER - software optimisation SERVICE
Laptop very slow to respond? Unable to launch programs and have annoying pop-ups from fake antivirus? Then bring your Laptop to us for a Silver Service that includes:
Removal of all Viruses, Spyware, Trojans & Malware.
Repair Damaged Windows System Files.
An Garda Síochána Ukash Ransom-Ware Removed.
Free Anti-Virus Software Also Included.
Hard Drive Replacements & Upgrades
Has your hard drive a clicking sound or has it already failed? We can install a new hard drive and reinstall your operating system, repair includes:
Hardware Drivers & Microsoft Updates.
All Essential Software Included.
Free Anti-Virus Software.
Upgrades to larger HDD or SSD also available.
data recovery + backup
Has your internal or external hard drive failed and is now no longer accessible?
We can recover and backup all your important data and files:
Music & iTunes database.
Pictures & Family Photographs.
Important Office Documents.
Microsoft Outlook Email Folder.

Laptop Screen Replacement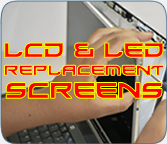 It happens, a fall off the table or a trip! If your laptop screen is faulty, or cracked we do replacements for all brands including Acer, Asus, Dell, Sony, HP, Lenovo, Compaq, Apple etc.
Fast Fitting Service.
Large stock of all brand laptop screens.
All guaranteed new screens.
Not sure of your screen size? Send us a quote request!

Request a Quote
Replacement Screens
Screen Price Guide
Our Price
8.9" LED Screen Replacement
€89.00
10.0" LED Screen Replacement
€99.00
10.1" LED Screen Replacement
€99.00
11.6" LED Screen Replacement
€129.00
13.3" LED Screen Replacement
€129

.00

14.0" LED Screen Replacement
€139.00
15.6" LED Screen Replacement
€139.00
15.6" LCD Screen Replacement
Call for Price
Some Testimonials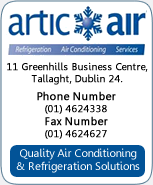 Colin O'Connor
"I have been using East Coast for over 4 years for my servers maintenance and workstation repairs and always get an excellent IT service from them for my company"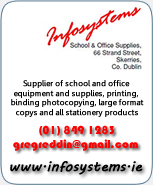 Greg Reddin
"We have been referring customer enquiries regarding computer and laptop repairs to East Coast since Feb 2011. During this time customers we have referred appear to receive a competent and timely service"
Heather Carter
"We have been using East Coast Computer Services since 2010 for all our computer repairs, networking and backup requirments for Rush Nursing Home"